Zahira Football Team's Unforgettable Visit to the Asian Football Confederation
September 1, 2023
2023-09-01 10:40
Zahira Football Team's Unforgettable Visit to the Asian Football Confederation
Zahira Football Team's Unforgettable Visit to the Asian Football Confederation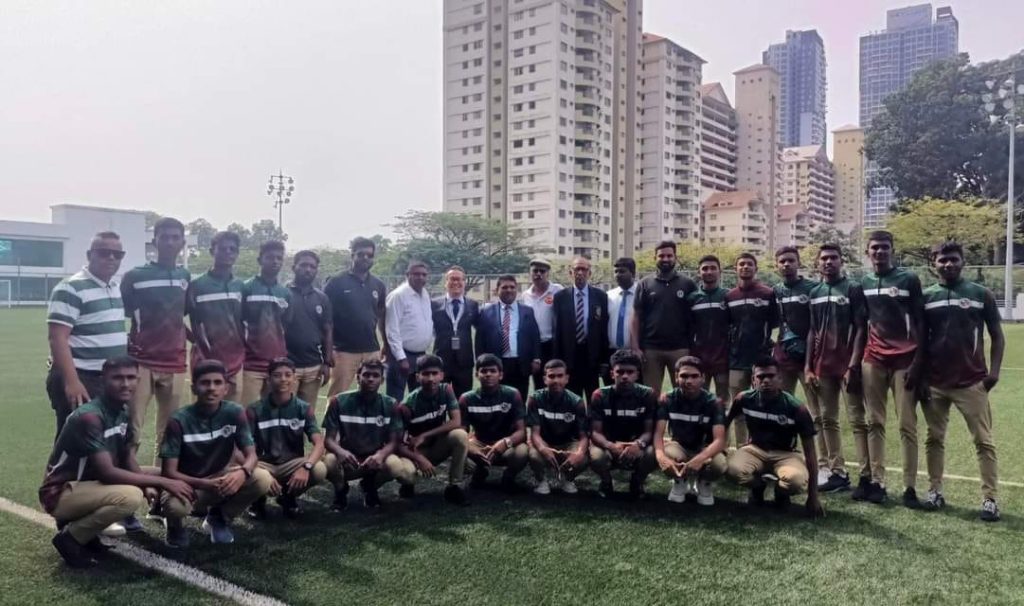 Champions of the U18 All Island Football Tournament in 2023, Zahira Football Team embarked on an exciting journey to the AFC in Malaysia for a special technical session on September 1st, 2023. This remarkable experience allowed our talented young athletes to not only showcase their skills on the field but also gain invaluable knowledge off the pitch.
A noteworthy highlight of our visit is the inclusion of the Zahira College Team Photo, a cherished memento from our triumphant victory in the HAH President Cup in 2019. This photograph, graciously given by the college during our last visit to the AFC in 2019, now proudly adorns the Photo Gallery at the AFC, serving as a testament to our enduring legacy.
This visit not only enhances our reputation as champions but also signifies our commitment to continuous growth and improvement in the world of football. Zahira Football Team is honored to have had the opportunity to learn from the best at the AFC, and we look forward to achieving even greater heights in the future.