Zahira College shines at NSBM Green University
September 1, 2023
2023-09-01 1:08
Zahira College shines at NSBM Green University
Zahira College shines at NSBM Green University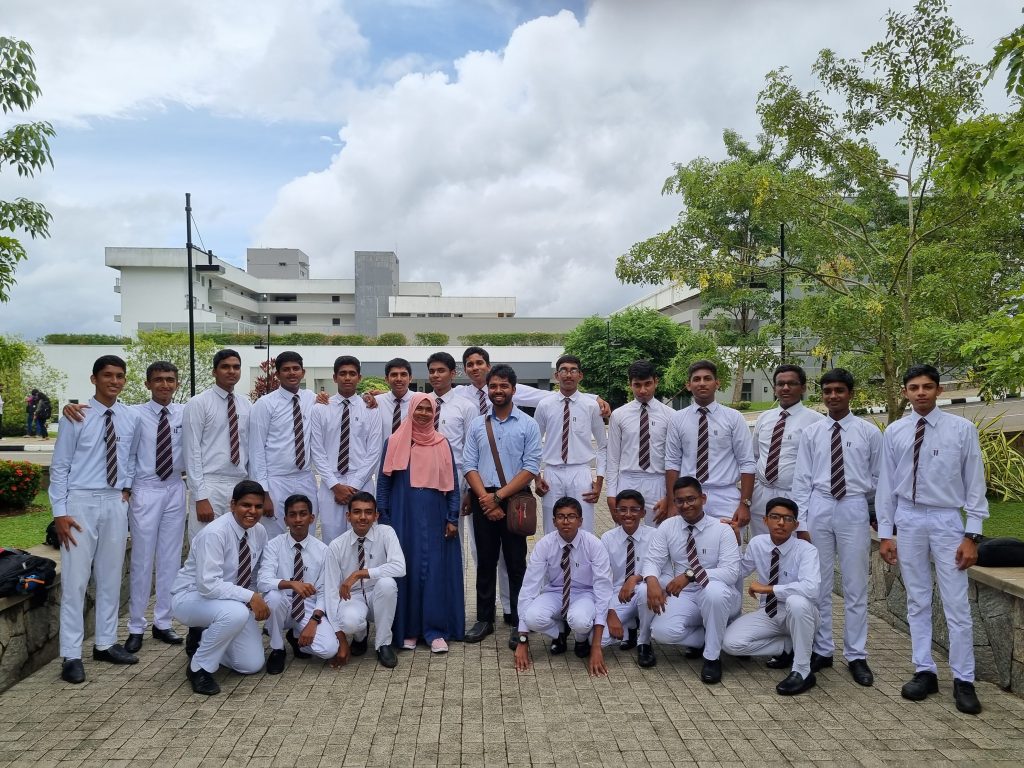 English Day '23 Competitions held on the 29th August 2023.
Zahira College secured an impressive 2nd place in Drama Competition and 3rd place in the Lit- Language challenge Quiz competition, surpassing the expectations of more than 30 participating Schools from across the country.
Under the theme of "Youth and Techno Dependence," Zahira College Drama crew showcased their exceptional talents in the drama competition, capturing the judges and the audience's attention with a thought-provoking portrayal, which made a clean sweep of the Best Male Actor title (Nisila Thulwan Thenuwara) and Best Supporting Actor title (Mohamed Sharaf). Others in the crew are Yaqoob Sadikeen, Abdullah Fawmy, Akmal Amsadeen, Nafeel Casseem, Areeb Rafique, Armash Ashraf, Faadhil Irshan and Shakeer Shafeek.
The success story did not end there. Zahira Quiz team proved its tenacity and spirit in the Lit Language challenge Quiz competition, where Literature and English language skills were put to the test. In an intensely competitive environment, our team (Rihan Rizan, Nabeel Yoonus, Shihaf Ifthikar, Ayadh Marikkar and Mohamed Sharaf) secured an astounding 3rd place.
The management and staff extend their heartfelt congratulations to the winners and the participants