M. S. Muthuwappa, hotelier turned philanthropist
May 7, 2018
2023-08-04 14:39
M. S. Muthuwappa, hotelier turned philanthropist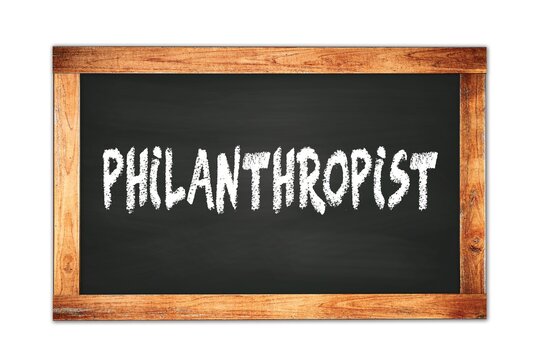 M. S. Muthuwappa, hotelier turned philanthropist
On the banks of the Thamirabarani River in the Tirunelveli District in the Southern point of Chennai (Madras) State, close to the most famous region known as Kayalpatnam, the home of Muslim gem merchants and businessmen who gained much popularity with flourishing trade in England, The USA, Thailand, Japan, Hong Kong, Malaysia, Singapore, Vietnam, Korea and Ceylon etc., there is a village called Sivaramangalam. One of our great benefactors, M. S. Muthuwappa was born there, I believe, in the early half of the twentieth century.
There was a devastating flood in 1932, and his birth place Sivaramangalam with the adjoining village Sungunathapuram were completely washed away. There was an English Collector (our equivalent to a Government Agent) called Campbell who got permission from his masters (the British Government) and created a village on a vast piece of land on the other side of the Thamirabarani River, and settled the entire population of the area destroyed by flood there. As a gesture of gratitude, the people named their new hamlet as CAMPBELLABAD.
Among the people who helped Campbell to create this modern village were M. S. Muthuwappa, M. M. Meeran Saibo (owner of M.M.Meeran Saibo & Sons, the popular Tobacconist at York Street Fort which existed until recently). Meeran Saibo was the father of my classmate M. S. M. Nizar at Zahira College, Colombo10.
M. S. Muthuwappa, an enterprising hotelier, earned his name and fame for establishing Hotels – Buharis – which served the tastiest of food to its clients.
In India and Ceylon the Buhari Hotel became a household word – where the majority community in particular enjoyed their meals. While travelling in the age old Kelani Valley narrow gauge trains from Maharagama to Maradana to attend Zahira, I have listened with interest to commuters saying in almost poetical form "'Api Buhari yanawa Buriyani Kanawa – අපි බුහාරි යනවා, බුරියානි කනවා' So was the popularity and taste of Muthuwappa's (Buhari's) Buriyani in bygone days.
Mr. Muthuwappa established many hotels in Colombo, Kandy and other centers – the most popular being at Maradana and Pettah (Opposite the Fort Railway Station). He established the Madina hotel within the Maradana Mosque property which later came to be called Paris Hotel. A chain of Pilawoos hotels was also the creation of the Muthuwappa family. Mr. Muthuwappa bought over Pilawoos at Pettah from Pandiyan of Kerala and served the most delicious Pandiyan Chicken curry – the ultimate curried chicken in the post war era.
Mr. Muthuwappa had three sons – Meeran, Osman and Noordeen (since deceased), they all engaged in the father's business. His four daughters were given in marriage to prominent businessmen of that era. He had a grandson called Basheer Buhari (who studied at Zahira with us). His proudest achievement was the establishment of the Imperial Hotel in Madras (opposite Egmore Railway Station), which attracted people from all parts India and other neighbouring countries.
Mr. Muthuwappa was a very religious man who dedicated himself to Islam and appreciated Islamic values. He followed to the letter the Quranic injunction: "the example of those who spend their wealth in the way of Allah is like a seed [of grain] which grows seven spikes; in each spike is a hundred grains. And Allah multiplies [His reward] for whom He wills. And Allah is all-Encompassing and Knowing". [2:261]
Muthuwappa gave his wealth to many good causes, especially to education. When the call went from the Principal, Dr. T. B. Jayah, he readily spent his wealth to put up an impressive building at Zahira College which was named the Muthuwappa Building. In such gracious philanthropic mindedness, he followed the footstep of Wappche Marikkar (Wapche Building), Alhaj N. D. H. Abdul Caffoor (Abdul Gaffoor Building), Kunji Kerala Dry Fish Trader of Keyzer Street Pettah, P. B. Umbichy (Umbichy Building) PSK Pallak Lebbe & Sons of the prosperous Keelakarai village in the Ramnad District, India, and Alhaj M. Naleem Hajiar, the famous Gem Merchant of Beruwela (Hostel Building), and more recently one of the most distinguished Old Boys of our own, Desamanya Prof. M.T.A. Furkhan (M. T. A. Furkhan Building).
Zahira College which has a history of 124 years has come a long way since it was started in 1892, from just one building managed by the late Wappche Marikkar. All Zahirians of every vintage and the Muslim Community of Sri Lanka stand indebted to these visionary gentlemen who have come to the aid of the College at different times in its history, by spending their wealth and in some case their time and energy to uplift the education of the Muslims. May Allah bless them and reward them for their generosity!
By Marhoom A. H. M. Azwer
Former MP/ Minister of Muslim Religious and Cultural Affairs and Parliamentary Affairs.
Founder member, Welfare Association of Zahira College, Colombo